18 May 2022 Maria Curie-Skłodowska University in Lublin hosted representatives of the Polish-Dominican Chamber of Commerce – President Herikc Agesta Smith, Vice-President Andrzej Włodarski and Mr Jędrzej Pacak.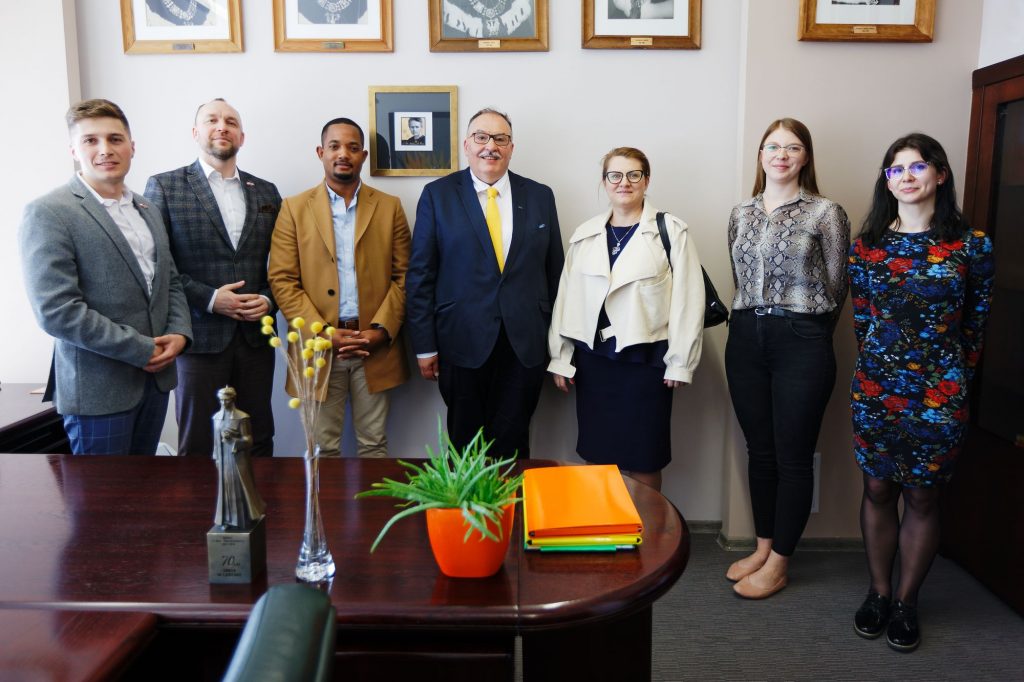 On behalf of UMCS, the meeting was attended by: Vice-Rector for Science and International Cooperation Prof. Wiesław Gruszecki, Prof. Beata Brzozowska-Zburzyńska, and representatives of the International Cooperation Center.
PDIG mediated the establishment of cooperation between UMCS and the Ibero-American University UNIBE in Santo Domingo, Dominican Republic. The topic of the meeting was the perspective of further strengthening of scientific cooperation with centres from the Dominican Republic, the possibility of starting a student exchange.
The purpose of the visit of the PDIG representatives was also the President's guest lecture "Español dominicano" concerning differences in the Spanish language spoken by Dominicans on a daily basis. The lecture took place at the Faculty of Philology of UMCS and was conducted entirely in Spanish.
Photography: Bartosz Proll