New approach to European Partnerships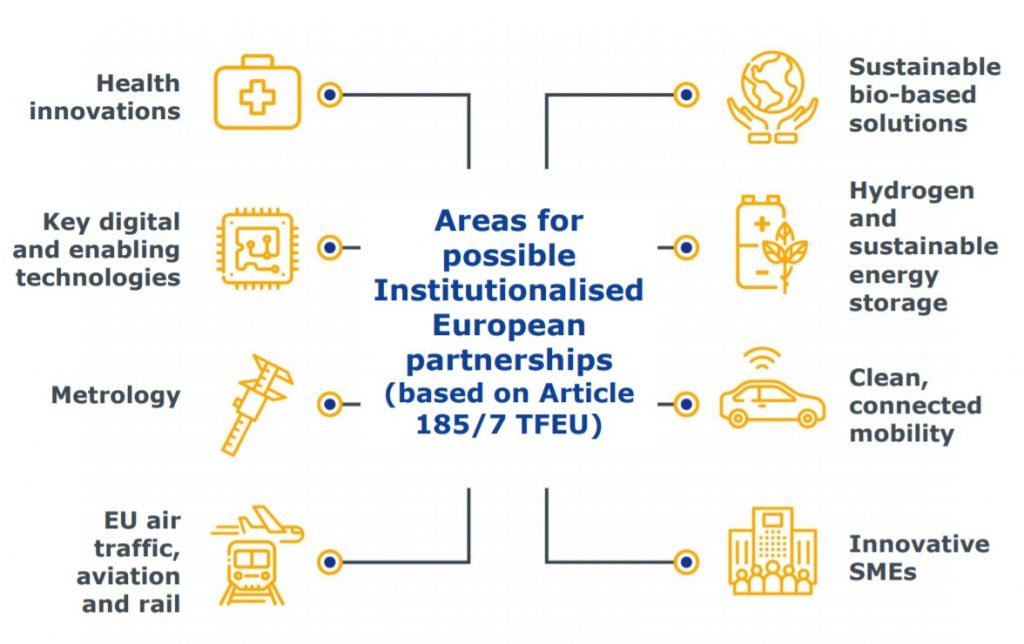 Features
Simple architecture and toolbox
Coherent life-cycle approach
Strategic orientation
International Cooperation
Tackling together global societal challenges; access to the world's best talents, expertise and resources; enhanced supply and demand of innovative solutions.
Open Science across the programme
Better dissemination and exploitation of R&I results and support to active engagement of society.
Mandatory Open Access to publications: beneficiaries shall ensure that they or the authors retain sufficient intellectual property rights to comply with open access requirements.
Open Access to research data ensured: in line with the principle "as open as possible, as closed as necessary"; Mandatory Data Management Plan for FAIR (Findable, Accessible, Interoperable, Re-usable) and Open Research Data.