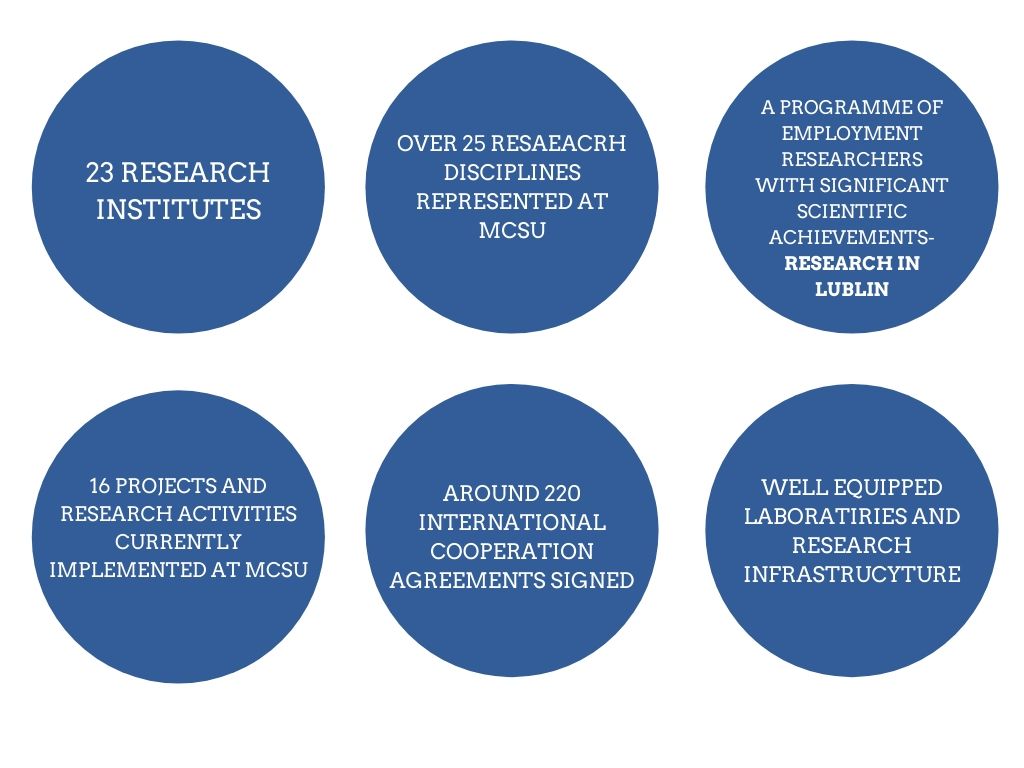 Maria Curie-Skłodowska University (UMCS) is the largest university in eastern Poland, with an over 75-year long tradition. Almost 235 thousands students have already graduated from our University. We are now training almost 19 thousand students enrolled in 77 study programs (around 200 specializations) offered by 11 Faculties and one Branch Campus in Puławy.
Research constitutes the most important sphere of university activity. UMCS conducts research at 23 Departments among twelve Faculties and at the University's interdisciplinary centers. These investigations bring numerous remarkable achievements and are the foundation for scholarly development of the academic staff.
UMCS participates in development and implementation of research project in the framework of programs such as Erasmus+, Horizon 2020 and much more.
As University we established cooperation under over 220 international agreements signed with HEI institutions, research centers and NGO's as well as several hundred Erasmus+ Mobility Agreements.
To increase the number of international research staff at UMCS we have started the initiative Research in Lublin – a programme of employment researchers with significant scientific achievements and established position on the international arena. Researchers' main task would be initiating research activities both at national and international level. The program is implemented in cooperation with Lublin Municipal Office.