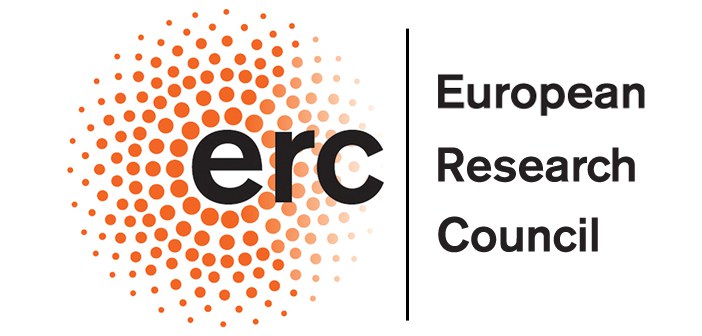 European Research Council (ERC) supports innovative projects, with an emphasis on interdisciplinarity, innovation and pioneering (frontier research). The ERC finances several types of research grants:
ERC Starting Grant – for young researchers, 2-7 years after doctorate degree, projects may be awarded up to € 1.5 million for a period of 5 years. (pro rata for projects of shorter duration). However, an additional € 0.5 million can be made available to cover eligible "start-up" costs for researchers moving from a third country to the EU or an associated country and/or the purchase of major equipment and/or access to large facilities. An ERC grant can cover up to 100% of the total eligible direct costs of the research plus a contribution of 25% of the total eligible costs towards indirect costs.
ERC Consolidator Grant – for scientists at the threshold of research independence, 7-12 years after doctorate degree,
Size of the grant: up to €2 million
Duration: up to five years In order to apply, researchers must have:
> a promising track record of early achievements in their research field and career stage
> a ground-breaking research proposal
Grants are awarded to the Host Institution with the explicit commitment that this institution offers appropriate conditions for the Principal Investigator independently to direct the research and manage its funding for the duration of the project.
The PI does not necessarily need to be working at the Host Institution at the time when the proposal is submitted. However, a mutual agreement and the Host Institution's commitment on how the relationship will be established are necessary, should the proposal be successful.
ERC Advanced Grant – provide an opportunity to wellestablished and outstanding scientists, high-risk research that opens new directions in a field of their choice. The ERC supports frontier research that opens new directions and breakthroughs and encourages unconventional approaches and investigations at the interface between disciplines.
Size of the grant: up to €2.5 million
Duration: up to five years In order to apply, researchers must have:
> an exceptional scientific leadership profile
> an excellent scientific track record of recognised achievements in the last 10 years
> a ground-breaking research proposal.
---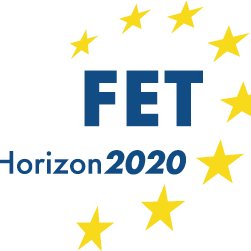 Future and Emerging Technologies (FET) activities aim is to create in Europe a fertile ground for responsible and dynamic multi-disciplinary collaborations on future technologies and for kick-starting new European research and innovation ecosystems around them. These will be seeds for future industrial leadership and for tackling society's grand challenges in new ways. In this work programme FET continues its three lines of activity:
FET Open: funds projects on new ideas for radically new future technologies, at an early stage when there are few researchers working on a project topic. This can involve a wide range of new technological possibilities, inspired by cutting-edge science, unconventional collaborations or new research and innovation practices.
FET Proactive: nurtures emerging themes, seeking to establish a critical mass of European researchers in a number of promising exploratory research topics. This supports areas that are not yet ready for inclusion in industry research roadmaps, with the aim of building up and structuring new interdisciplinary research communities.
FET Flagships: are 1-billion, 10-years initiatives where hundreds of excellent European researchers unite forces to focus on solving an ambitious scientific and technological challenge, like understanding the Human Brain or developing the new materials of the future, such as Graphene.
---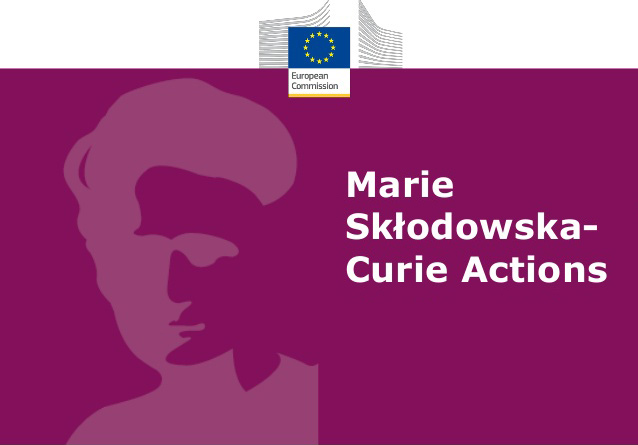 Grants provided by Marie Skłodowska-Curie Actions are available for all stages of a researcher's career. Fellows include PhD candidates and those carrying out more advanced research.
Innovative Training Networks (ITN):
European Joint Doctorates (EJD): at least 3 institutions from 3 different countries entitled to confer doctoral degrees offering a joint doctoral program and awarding a joint doctorate.
European Training Networks (ETN): at least 3 institutions from 3 different member countries and / or associated with H2020: individual research projects for young researchers.
European Industrial Doctorates (EID): at least 2 institutions from 2 different countries and 2 different sectors offering doctoral studies, in which a doctoral student must spend at least 50% of the time in the non-academic sector.
Individual Fellowships (IF):
European Fellowships: the implementation of a grant from 12 to 24 months in any EU country or associated with H2020. As part of them, there are grants for returning to a scientific career after at least a 12-month break and reintegration grants enabling scientists to return to Europe.
Global Fellowships: implementation of a grant in a third country (on the basis of delegation from 12 to 24 months), followed by a mandatory 12-month return to Europe (no mobility rule applies, the grant can also be implemented in Poland).
Under both types of grants, you can plan to stay in any other European institution on the basis of delegation from 3 to 6 months.
Research and Innovation Staff Exchange (RISE):
The 4-years project should be implemented by a consortium of at least 3 institutions from 3 different countries (including a minimum of 2 EU Member States or associated with H2020). It is based on the secondment of employees related to the sending institution for a period of 1 to 12 months to project partners institutions. Activities should also include the organization and participation of employees in trainings and conferences. This program supports: (1) cross-sectoral exchange of employees between EU / associated countries and third countries, (2) exchange of employees between European institutions and third countries from any sector or (3) a combination of both of the above.
Co-funding of regional, national and international programmes (COFUND):
The project should be implemented in term of 36 to 60 months by one organization from an EU member country or associated with H2020. The programme is based on co-financing (up to EUR 10 million / project) of existing or newly created programs focused on international, intersectoral, interdisciplinary research and training as well as international and intersectoral mobility of scientists. The approved projects are co-financed by the Ministry of Science and Higher Education. Funds can be obtained for:
Doctoral Programmes.
Fellowships Programmes.
---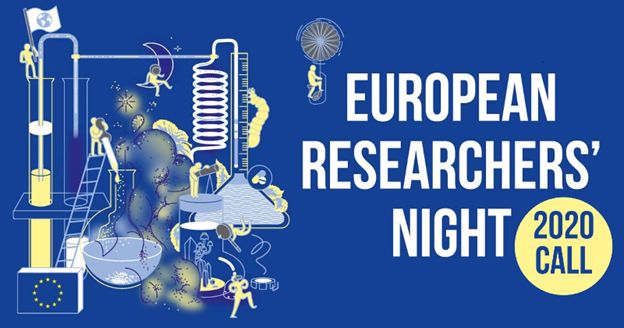 European Researchers' Night (NIGHT): This is a Europe-wide public event dedicated to popular science and fun learning. It takes place each year in September. Around 30 countries and over 300 cities are involved.